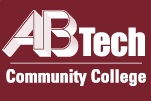 The first lab for testing biodiesel in the Southeastern United States is set to open in Asheville, North Carolina. This article from the Asheville Citizen-Times says it is opening at the Enka campus of Asheville-Buncombe Technical Community College.
Researchers at the lab "will provide convenient, cost-effective testing of biodiesel to assure quality products are going to market," said Sam Brake, of the North Carolina Department of Agriculture Bioenergy Research Initiative in Oxford.
"Consumers will be assured they're getting high-quality product," said Brake, who added that the state Department of Agriculture awarded the project a $150,000 grant. "Long-term, it should help boost demand and help boost production."
"Having a lab here decreases the testing-turnaround time so it increases biofuel companies' ability to release batches (of fuel for customers)," said Sarah Schober, senior director of A-B Tech's BioNetwork, a program throughout the North Carolina community college system that focuses on biotechnology and life sciences.
The school donated $60,000 to the project.