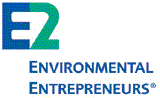 Advanced biofuels, especially biodiesel and ethanol, are on the rise on the West Coast. Environmental Entrepreneurs (E2), a national, nonpartisan group of business leaders, investors and others promoting smart environmental policies, says fuel policies in Oregon, Washington state and California, as well as federal initiatives, have helped the country as a whole produce more than 800 million gallons of advanced biofuels in 2014.
"The advanced biofuel industry is meeting the growing demand for cleaner-burning transportation fuels," said Solecki. "Americans who want more local jobs, cleaner air, and more homegrown energy should demand elected officials enact policies, right now, that will promote the growth of advanced biofuel."
E2 defines advanced biofuel as liquid fuels made from non-petroleum sources that achieve a 50-percent reduction in carbon intensity compared to a petroleum-fuel baseline. Advanced biofuel companies included in the report range from small biodiesel businesses like Beaver Biodiesel in Oregon, which produces about 1 million gallons annually, to POET, which at facilities in South Dakota and Iowa produces more than 20 million gallons of cellulosic ethanol annually using corn stover, or waste from corn crops, as a primary feedstock.
"If state and federal leaders want to reduce our dependence on foreign oil – and support American farmers, businesses, and entrepreneurs – they should ensure this clean, cutting-edge industry can expand," Solecki said.
The report highlights, in particular, how Oregon is considering Phase 2 rules of its Clean Fuels Program, which is expected to create as many as 29,000 jobs and save Oregon consumers and businesses up to $1.6 billion in fuel costs. In Washington state, a new clean fuel standard is being proposed that would increase the use of advanced biofuel. And California's Low Carbon Fuel Standard is being credited with lowering carbon emissions in that state.
The complete E2 report is available here.