A final decision has been made by the U.S. Department of Commerce regarding solar tariffs on solar parts assembled in China using components from a third country. The decision created a Separate Rates Group that will be subject to an AD tariff of 52.13 percent and a CVD tariff of 38.72 percent. For example, Yingli will be subject to a combined AD/CVD rate of 29.18 percent.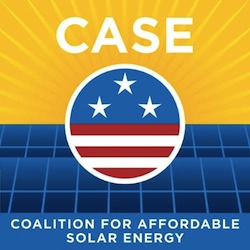 "We are deeply disappointed in the U.S. Department of Commerce's decision to accept such a broadly defined scope for this ruling, and to levy harsh, protectionist tariffs," said Robert Petrina, managing director of Yingli Green Energy Americas. "It's well known that our customers, partners, and other stakeholders represent the majority of the solar industry and U.S. jobs. We will continue our vigorous defense on their behalf with the hope that national efforts to increase solar power's cost-competiveness are not derailed further."
According to the Coalition for Affordable Solar Energy (CASE) this ruling will not only increase the cost of solar imports but will also adversely affect U.S. solar manufacturers. For example, following the announcement Hemlock Semiconductor announced it will close down its plant in Clarksville, Tennessee where the company produced silicon for solar panels. The company cited the ruling as a factor in its decision to close down U.S. production. CASE also says the decision will affect Georgia-based Suniva company.
"Imposing unilateral tariffs on all solar modules assembled in China, including those with solar cells produced in the U.S., Taiwan or any third country, will undercut the growth of American solar jobs and hurt our domestic solar industry," said Jigar Shah, CASE president.
"Suniva, based in Norcross, Georgia, is America's leading solar manufacturer. But the Department of Commerce's decision to broaden the scope of the case may put American companies like Suniva in the bizarre position of paying severe import duties on a product (PV cells) they manufactured in America when those cells are assembled into modules in China," continued Jigar. "More drastically, Hemlock Semiconductor announced that it plans to close its Clarksville, Tennessee manufacturing plant due to 'ongoing challenges presented by global trade disputes.' Over $1.2 billion of investment and 50 jobs will be lost, in addition to the 400 jobs already lost to layoffs in 2013 as a result of the initial 2012 tariffs."
Jigar said that due to the global threat of climate change and the need to reduce carbon emission, it makes no sense to impose tariffs on solar imports. He urges the U.S and Chinese governments to negotiate free and fair trade in the global solar industry.