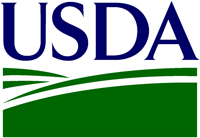 Harvesting biomass from forests is not only helping those forests' health, it's helping the country achieve energy independence. This news release from the U.S. Department of Agriculture says the Biomass Crop Assistance Program (BCAP) has removed 200,000 tons of biomass that could have been a fire risk and was turned into biofuels.
"This initiative helps to retrieve forest residues that are a fire risk, but otherwise are costly to remove," said [Agriculture Secretary Tom] Vilsack. "In just three months, working with private partners across the country, the program helped to reduced fire, disease and insect threats while providing more biomass feedstock for advanced energy facilities."
The U.S. Department of Agriculture's (USDA) Farm Service Agency administered the program earlier this year. Eligible farmers, ranchers or foresters participating in BCAP received a payment to partially offset the cost of harvesting and delivering forest or agricultural residues to a qualified energy facility. Up to $12.5 million is available each year for biomass removal.
This past summer, 19 energy facilities in 10 states participated in the program.