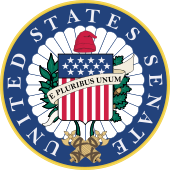 Following the recent action by the U.S. House of Representatives, the Senate on Tuesday evening passed the package of tax incentives for 2014 that will expire once again in just two weeks.
For the renewable energy industry, the legislation includes the second-generation biofuel production tax credit and the accelerated depreciation allowance for cellulosic biomass properties, as well as tax credits for alternative fuel vehicle refueling infrastructure, alternative fuel mixtures, and wind energy and the dollar-per-gallon Biodiesel Tax Incentive.

Renewable Fuels Association (RFA) president Bob Dinneen says the temporary extensions are a step in the right direction, but called on Congress to provide more certainty in the future. "These incentives can help to level the playing field in a tax code that is overwhelmingly tilted toward incumbent fuels and established oil extraction technologies," said Dinneen. "Congress should be commended for helping businesses and consumers alike. But next year is a whole new ball game and in order to balance the scales and make future tax incentives truly helpful, Congress must take a good hard look at overarching tax reform legislation."
Noting the short term nature of the legislation, Senate Finance Committee Chairman Ron Wyden said, "With this tax bill, the Congress is turning in its tax homework 11 months late…The legislation accomplishes nothing for 2015."
The bill now goes to the president who is expected to sign it.