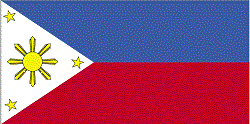 Government officials in the Philippines are looking to increase biodiesel blends in the coming year. This article from Business World says that country's Department of Energy (DoE) is hopeful the country will be able to move from a 2 percent to 5 percent blend in 2015 and possibly up to a 20 percent blend by 2030.
"We are still considering several factors right now like the economic impact [of increasing the blend] and some technical issues," Mario C. Marasigan, director of the department's Renewable Energy Management Bureau, said at the sidelines of a solar project inauguration in Manila.
Mr. Marasigan said his departmetn asked the National Economic and Development Authority (NEDA) to study the overall impact of an increased blend.
"We want to confirm the claims of the coconut farmers that the increase can help their socioeconomic development. At the same time, we want to know the cost to consumers and overall impact of increasing the blend," the official explained.
Officials hope to get results on the study of the data by early next year.