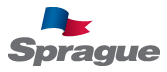 New York City will have a little easier time shipping in biodiesel and other fuel products, as Sprague Operating Resources LLC, completes the purchase of Castle Oil Corporation and its Port Morris terminal. Sprague says the deal is worth $56 million in cash and SRLP units, plus payments for Castle's inventory as of closing.
Castle's Port Morris terminal is the largest deepwater petroleum products terminal in New York City, with a total storage capacity of 907,000 barrels, handling distillates, residual fuel, asphalt and biodiesel. The acquisition increases Sprague's number of owned and/or controlled petroleum terminals to eighteen and its total in-service liquid petroleum product storage capacity to 10.9 million barrels.
"We are excited to welcome the Castle brand and the Port Morris terminal into our strategic network of waterborne assets and look forward to strengthening Sprague's service to customers in New York City and the surrounding metropolitan area," said David Glendon, President and CEO of Sprague. "As a result of the transaction, Castle customers will now benefit from a larger storage network and have access to an extensive portfolio of petroleum, natural gas and electricity products catering to commercial property management needs. Sprague is now the only New York City energy supplier with capabilities this robust."
Sprague says the deal raises the company's earnings before interest, taxes, depreciation, and amortization (EBITDA) for 2014 to between $80 and $90 million.