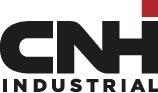 Ag and construction equipment maker CNH Industrial and Italy's Fiat Chrysler Automobiles were part of the first ever "Biomethane Day." This CNH news release says the two attended the meeting organized by the Italian Biogas Consortium (CIB), Assogasmetano and NGV Italy in partnership with CNH Industrial and Fiat Chrysler Automobiles, near Verona, Italy to highlight the potential of biomethane in terms of reducing CO2 emissions.
Biomethane enhances the industrial sector's expertise in natural gas, a field in which Italy is one of the world leaders. It is obtained by a process of "upgrading" biogas and can be produced from animal waste, agro-industrial by-products and crop integration. It possesses similar characteristics to natural gas and enables similar operation. Furthermore, biomethane could be inserted into the natural gas network and used as an advanced form of biofuel for transport and agricultural machinery.
Biomethane is seen as part of a larger European strategy that the continent get at least 10 percent of its energy consumption from renewable sources by 2020.