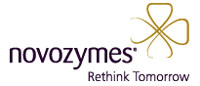 Waste cooking oil-to-biodiesel operations are getting some help as biotech company Novozymes introduces a new enzyme just for that kind of operation. This company news release says Novozymes Eversa® is the first commercially available enzymatic solution to make biodiesel from waste oils and gives producers more feedstock selection at lower costs.
Growing demand for vegetable oil in the food industry has resulted in increased prices, causing biodiesel producers to search for alternative – and more sustainable – feedstocks. Most of the oils currently used are sourced from soybeans, palm or rapeseed, and typically contain less than 0.5% free fatty acids (FFA). Existing biodiesel process designs have difficulty handling oils containing more than 0.5% FFA, meaning that waste oils with high FFAs have not been a viable feedstock option until now.
"The idea of enzymatic biodiesel is not new, but the costs involved have been too high for commercial viability," says Frederik Mejlby, marketing director for Novozymes' Grain Processing division. "Eversa changes this and enables biodiesel producers to finally work with waste oils and enjoy feedstock flexibility to avoid the pinch of volatile pricing."
Novozymes officials say Eversa will work with a broad range of fatty materials as feedstock, although initially intended for used cooking oil, DDGS corn oil and fatty acid distillates. They do say most biodiesel producers would have to convert their plants to an enzymatic process.
"The enzymatic process uses less energy, and the cost of waste oil as a feedstock is significantly lower than refined oils," says Frederik Mejlby. "A small number of plants have been producing biodiesel from waste oils using existing technologies. But this has not been cost-efficient until now, broadly speaking, as the waste oils have had to be refined before being processed using chemicals. We hope that our technology can unleash more of the potential in these lower grade feedstocks."