Some drivers in the Sunshine State will now have access to 15% ethanol fuel (E15), approved by the Environmental Protection Agency (EPA) for use in vehicles 2001 and newer.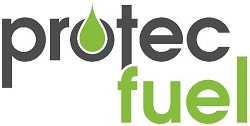 In partnership with Protec Fuel, retail stations in Ft. Myers and Sarasota operated by Mid-State Energy are holding kickoff events with substantial discounts on E15 and E85 fuel today to celebrate the new fuel choice for consumers.
Florida-based Protec Fuel helped manage the ethanol blends installation and provide fuel for the locations. "We are proud to help introduce American-made ethanol into the fuel pool through E15 in Florida, especially as it's a higher performance fuel at 88-octane," said Protec vice president of business development Steve Walk. "It's so convenient for drivers to make a difference – you can use E15 interchangeably with gas if you're driving a 2001 or newer model."
The Renewable Fuels Association has been working with the Florida Department of Agriculture and Consumer Services for more than two years to overcome regulatory barriers that hindered the sale of E15 in Florida. "It is exciting to see E15 continue its expansion to the East Coast and it is my hope that additional states in the South and East that don't currently offer E15 will follow Florida's example and begin offering low-cost E15 to their consumers," said RFA vice president of industry relations Robert White.
The Tampa Bay Clean Cities Coalition is pleased to see the expansion of bio-based fuels in the region. "These fuels can provide a renewable and cleaner fuel option for us now with virtually no additional investment in vehicle modification or infrastructure," said coordinator Steven Reich. "I hope that more retailers will take advantage of the availability of these fuels in their product mix." Clean Cities coalitions throughout the nation are charged with reducing the nation's petroleum usage by the U.S. DOE.