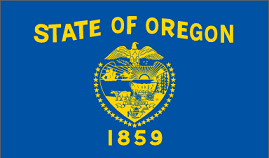 Biomass producers in Oregon could lose out on some production tax credits, if the state gets its way. This story from Oregon Public Broadcasting says the state's Department of Energy proposed a change that reduces tax incentives for biomass facilities.
Matt Krumenauer, a senior policy analyst with the agency, said the tax program was intended to offset the costs of producing, collecting and transporting biomass.
"We've analyzed the program and found that those costs for animal manure are much less than similar production or collection costs for other types of biomass," he said.
Krumenauer said the tax credit provides incentives that are sometimes 10-times higher for animal manure than for other types of biomass, such as wood.
The losses could total up to nearly $5 million a year, based on current credits being handed out. The change would have to be made by the state legislature and signed off by the governor.