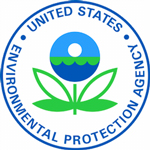 The Environmental Protection Agency (EPA) signed a Notice of Delay today to be published in the Federal Register announcing they will not be finalizing the the 2014 applicable percentage of standards under the 2014 Renewable Fuel Standard (RFS) until next year.
"The proposed rule, issued in November 2013, generated a significant number of comments, particularly on the proposal's ability to ensure continued progress toward achieving the law's renewable fuel targets," said the EPA statement. "Due to the delay in finalizing the standards for 2014, and given ongoing consideration of the issues presented by the commenters, the agency intends to take action on the 2014 standards rule in 2015. Looking forward, one of EPA's objectives is to get back on the annual statutory timeline by addressing 2014, 2015, and 2016 standards in the next calendar year."
"The proposal has generated significant comment and controversy, particularly about how volumes should be set in light of lower gasoline consumption than had been forecast at the time that the Energy Independence and Security Act was enacted, and whether and on what basis the statutory volumes should be waived. Most notably, commenters expressed concerns regarding the proposal's ability to ensure continued progress towards achieving the volumes of renewable fuel targeted by the statute. EPA has been evaluating these issues in light of the purposes of the statute and the Administration's commitment to the goals of the statute to increase the use of renewable fuels, particularly cellulosic biofuels, which will reduce the greenhouse gases emitted from the consumption of transportation fuels and diversify the nation's fuel supply."
The agency will also be making modifications to the EPA Moderated Transaction System (EMTS) to endure that Renewable Identification Numbers (RINS) generated in 2012 are valid for demonstrating compliance in 2013.