Apex Clean Energy has selected ACCIONA Windpower to provide wind turbines for its 165 MW Cameron Wind farm that will be purchased by IKEA upon completion. The Brownsville, Texas wind farm will feature the first U.S. installation of AW125/3000 turbines. Each turbine will have a rotor diameter of 125 meters and a 3 megawatt generator mounted on an 87.5 meter steel tower. The agreement includes the supply of 55 ACCIONA Windpower AW125/3000 turbines and a 20-year Full Service Warranty.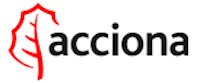 "ACCIONA and IKEA share the same commitment to a clean energy future, and we are proud that our innovative wind technology was selected to help IKEA meet its global sustainability goals. We are also pleased to collaborate with Apex Clean Energy, a prominent and respected wind energy company," said Rafael Mateo, CEO of ACCIONA Energy.
ACCIONA plans to begin turbine deliveries in mid-2015, and the project is expected to reach commercial operation in late 2015. When completed. The project will be a key part of IKEA's commitment to produce by 2020 as much renewable energy as the company consumes globally and will mark the single largest renewable energy investment made by the IKEA Group globally to date.
Mark Goodwin, Apex president, added, "We are very pleased to be working with ACCIONA on this important project. The Texas gulf coast has a very unique wind resource, and Cameron Wind will harness this power to provide clean, homegrown, affordable energy to the residents of South Texas."