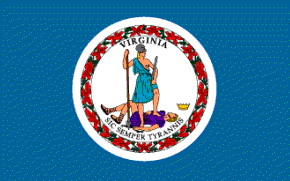 Virginia will soon be home to a new enzymatic biodiesel production facility. In this news release from Gov. Terry McAuliffe's office, Appalachian Biofuels LLC says it will invest $3.5 million in the new production facility that will process multiple waste feedstock material and refine it using an enzyme, developed and manufactured in Haifa, Israel, to produce biodiesel.
"We were introduced to Southwest Virginia and to this new 'immobilized enzyme' through the Virginia Israel Advisory Board and its Director, Ralph Robbins," said Chuck Lessin, President and CEO of Appalachian Biofuels LLC. "This revolutionary process will allow us to use the many tools, information and human resources that the Commonwealth has available. We are proud to be hiring former coal miners in the region who will transfer their significant experience in mining energy underground to our new green energy above ground in beautiful Russell County. We are excited to call Virginia our home, and we hope to grow and expand our business here in Southwest."
Speaking about today's announcement, Governor McAuliffe said, "The addition of a new company and job creator in Russell County is tremendous for a region that has been hard hit by economic loss. Appalachian Biofuels has the advantage of locating its headquarters and center of operations in a formerly vacant facility that can be retrofitted to meet its needs, allowing for quick start-up to production. This green energy company processes multiple waste feedstock material and refines it to produce biofuel to be blended with petroleum diesel fuel as mandated by the federal government. My recently released Virginia Energy Plan aims to catalyze the growth of green energy companies in the Commonwealth, and we are proud that Appalachian Biofuels will produce this alternative fuel right here in Virginia. Jobs in the energy industry aid in our efforts to build a new Virginia economy with diverse opportunities for growth, and we look forward to the company's success in the Commonwealth."
McAuliffe approved a $200,000 grant from the Governor's Opportunity Fund to assist Russell County with the project. Another $210,000 for the project came from the Virginia Tobacco Indemnification and Community Revitalization Commission.
No timetable was given for when it might open.