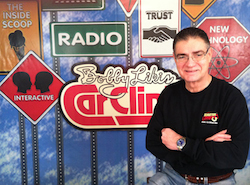 The ethanol industry was well represented on the nationally syndicated car-talk program "Bobby Likis Car Clinic" when Bobby Likis spoke with East Kansas Agri-Energy's President and CEO Jeff Oestmann. The show aired Saturday, October 11, 2014 and the two ethanol advocates chatted about local, regional and national issues surrounding ethanol production.
Oestmann, whose career spans 20 years in the bioenergy and grain processing industries, currently serves on the Board of Directors of both the Renewable Fuels Association (RFA) & Kansas Association of Ethanol Producers. During the program, Oestmann discussed the consumer benefits of ethanol production and its impact on local communities and the U.S. economy. Oestmann is a non-commissioned officer who served in the U.S. Marine Corps for 11 years, including service in the USMC's elite Embassy Guard.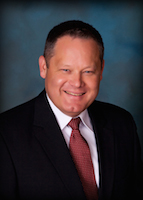 "I have a question slate lined up for Jeff that addresses ethanol and the Renewable Fuel Standard (RFS), the U.S economy, engine performance and national security. Consumers – and American citizens – need to hear the message," said Likis.
Oestmann shared many facts during the program. "We use cutting edge technology at East Kansas Agri-Energy to produce high-quality ethanol that helps consumers save an average of $1.00 per gallon at the gas station and also benefits our environment by reducing greenhouse gas emissions. We put a high priority on innovation, and the biofuels we produce – including next generation renewable diesel – help reduce America's dependence on foreign oil, which in turn bolsters America's national security."
Click here to listen to Oestmann's interview.