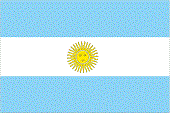 After falling off the last couple of years, biodiesel exports from Argentina are on the rise again. This article from the Business Recorder credits the country's cut in sales taxes last May that look to allow biodiesel exports to double this year compared to last.
Under pressure to jumpstart activity in the sector, the government cut biodiesel export taxes to 11 percent from 21 percent in May. Now the South American grains powerhouse is on track to double exports of the fuel this year to 1.4 million tonnes versus 700,000 tonnes in 2013, said Luis Zubizarreta, president of Carbio, the chamber of biodiesel producers and exporters.
"In the first four months of this year exports remained very low. Then the tax cut allowed us to become internationally competitive again and we've been able ship a good amount of our product," Zubizarreta said in an interview earlier this week. Carbio expects Argentina to produce 2.35 million tonnes of biodiesel this year, well above the 1.8 million tonnes projected by the chamber at the start of the year. "We are still not at 100 percent capacity," Zubizarreta said, "but the industry has started functioning well again."
The article says the Argentine exports have been hurt by Europe's increased tariffs on biodiesel from the South American country. Argentina used to be the world's biggest biodiesel exporter before those tariffs stopped much of that business. Argentina is fighting the tariffs at the World Trade Organisation.