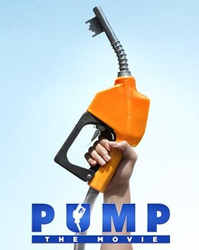 A new documentary film that explores the history of the American fueling infrastructure and how it has led to today's oil-dominated market, which features some ethanol industry figures, is being well received by critics and viewers alike.
"PUMP" the movie, opened last month and has a rating of 71% fresh on Rotten Tomatoes, with an 82% audience approval rating. Big name reviewers like the New York Times and Variety have had very good things to says about the movie.
The film is the latest from Josh and Rebecca Tickell, who have done other documentaries on alternative fuels beginning with FUEL, released in 2009, that focused on biodiesel.
PUMP features several familiar faces of folks known in the renewable fuels industry, including "Energy Victory" author Dr. Robert Zubrin, Biofuels Digest Editor Jim Lane, and Renewable Fuels Association Vice President for Industry Relations Robert White.
"Not often do small town farm kids from Kansas make it to Hollywood's big screen, but I am fortunate enough to be one of those, if even for just a few seconds," writes White in a column today for the E-xchange Blog. "The opportunity to be a part of an educational effort of this scale is not only rewarding, it is exciting."
To find out more about the movie and when it might be playing in your area – check out PumpTheMovie.com and like it on Facebook.