The Building Illinois' Bioeconomy (BIB) consortium has received a $9.9 million grant to create an Illinois network of biobased training and employment pathways that can be completed in two years or less. BIB is comprised of Southeastern Illinois College (SIC), Southern Illinois University-Edwardsville, Carl Sandburg College, Lincoln Land College, and Lewis & Clark College.
Illinois' bioeconomy is a driving force for economic development and innovation across the state. This biobased industry employs more than 54,000 direct, indirect, and induced jobs generating more than $5 billion in total economic output. The grant funding is part of a presidential directive calling upon industry and institutions of higher learning to partner and create robust, fast-track pathways from training to jobs.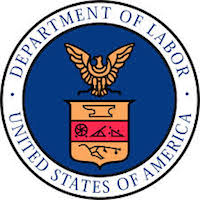 Dr. Jonah Rice, SIC president, said of the grant, "SIC is a very proud partner in this grant that will provide valuable workforce skills. SIC's biofuels program will continue to benefit and grow as a national leading certificate program because of this grant."
All course materials developed through this grant will be available as open educational resources so that others can access and build on successful training models. In this final phase of the TAACCTA, SIC will continue to build upon their innovative Biofuels Program to provide a pathway for displaced workers, veterans, and the underemployed to receive relevant training and stackable credentials that lead to employment in today's rural workplace.
Renee Loesche, SIC's biofuels instructor, added, "The true innovation of this grant is that training will be created with industry and trade association involvement to allow fast-track certificates that build upon a person's current skills and education to train them for jobs that exist in the bio-process industries of today."
These courses will be online and/or hybrid courses that allows those seeking employment to build upon high school diplomas and/or limited skill sets to improve those skills and become eligible for the jobs of the 21st century.