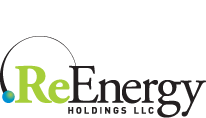 Biomass power plant builder ReEnergy Holdings LLC landed a nearly $289 million contract to provide renewable energy for the U.S. Army's Fort Drum in upstate New York, home to 37,000 soldiers and family members and employing nearly 4,000 civilians. This news release from ReEnergy says it's the largest renewable energy project in the history of the U.S. Army.
"This is good news not only for ReEnergy, but for Fort Drum and the North Country region. This will enhance energy security and position Fort Drum as a leader in meeting the military's ambitious renewable energy goals," said Larry D. Richardson, the chief executive officer of ReEnergy Holdings. "The ReEnergy team is proud to assist the U.S. Army in meeting its renewable energy goals, and looks forward to enhancing the North Country's green energy economy."
The ReEnergy Black River facility, located inside the fence at Fort Drum, has 60 megawatts of generation capacity. Before it was idled in early 2010 by its former owner, the facility primarily burned coal to produce electricity.
Starting November 1st, the facility will turn out all of Fort Drum's electrical load.