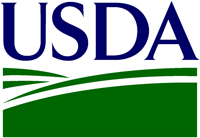 USDA has increased its estimate of the corn crop again this month, building on already forecast record highs. Corn production is forecast at 14.4 billion bushels, up 3 percent from both the August forecast and from 2013 and yields are expected to average 171.7 bushels per acre, almost 13 bushels an acre higher than last year.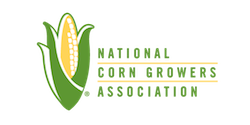 "It will be the fifth record crop that we've had in the last 12 years," says National Corn Growers Association Vice President of Public Policy Jon Doggett, who commented on the crop during a during a Fuels America press call Thursday discussing the importance of EPA keeping the ethanol requirements under the Renewable Fuel Standard (RFS) going forward. "When the energy bill was passed in 2008, there was a challenge to the corn industry to produce the corn, and we have produced the corn," he said, adding that farmers have done it so well that prices have fallen back below cost of production.
"The American farmer has done it again!" said Bob Dinneen, president and CEO of the Renewable Fuels Association (RFA). "The innovation and rapid technology adoption we've seen in the corn sector over the past decade has been nothing short of astounding. The American farmer has again risen to the challenge to meet all demands for feed, food and fuel."

As harvest ramps up in fields across the country, corn demand from the ethanol sector is ramping up as well. Dinneen notes that DOE projects 2014 ethanol production will be 14.3 billion gallons. "A decade ago, who would have dreamed that 14 billion bushels of corn and 14 billion gallons of clean-burning, domestically-produced ethanol would be the reality in 2014?," he said.
Dinneen added that EPA's proposal to reduce the 2014 RFS requirement for "renewable fuel" from 14.4 billion gallons to 13.01 billion gallons would effectively reduce demand for corn by some 500 million bushels, at a time when corn stocks are rising and prices are slumping to levels below the cost of production. "Now is not the time to artificially constrain demand for corn and tie the hands of the American farmer," Dinneen said, urging EPA to "finalize a rule that returns the RFS to its intended trajectory."