The Midwest Energy International Symposium will look at how the U.S. will confront a host of energy environment and infrastructure challenges over the next two years. The event will take place on Thursday, October 9, 2014 at the Quad-Cities Waterfront Convention Center located in Bettendorf, Iowa.
Speakers and panelists will provide valuable information and insights regarding energy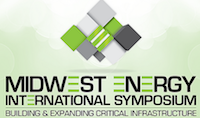 exports including ethanol, biodiesel, biojet fuels and the supply chains and logistics for fuel transport systems including the trucking, railroad and water transport industries.
The featured keynote speaker is Dr. Gong Ping Yeh, Fermilab with the United States Department of Energy (DOE). His research and interests in sustainable energy include wind, solar, biofuels, electric vehicles and improving energy efficiencies. In recent years, he has focused on Accelerator Driven System and Thorium energy as a new source of energy. Dr. Yeh has been serving internationally as an advisor for sustainable energy in many countries.
Other keynote speakers include:
Lt. General Wallace "Chip" Gregson, Jr. (Ret.) will address United States Department of Defense Sustainable Energy Projects.
The Rock Island Arsenal, United States Army, will present energy program models for hydroelectricity.
Mexico: Creating an Energy Self Sufficient Region in NAFTA, Mexico Energy Ministry
Korea: Korea's Energy Future, Global America Business Institute
Germany: Germany's Current Energy Transition and Use of Biogas as a Fuel, German American Chamber of Commerce, Chicago.
More information about the event along with registration information can be found here.