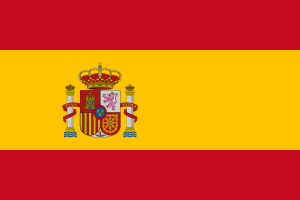 Biodiesel plants in Spain have hit records in output and exports, thanks to foreigners who have come in a re-opened many idled facilities. This article from Argus says in May, biodiesel production in Spain hit 140,000 metric tonnes – a record and 50 percent higher than a year ago. And through May, biodiesel production in the country was 400,000 metric tonnes for 2014, up nearly 40 percent from a year earlier and close to the previous record high output in 2011.
Rising Spanish production has followed the first-quarter restart of the country's largest biodiesel plant, the 600,000 t/yr Infinita unit at the Mediterranean port of Castellon. Plant operator Indonesian palm oil and biodiesel producer Musim Mas has struck deals to buy or operate 1.1mn t/yr of Spanish biodiesel production capacity and avoided the EU's 2013 Europe-wide tariffs on biodiesel imports from Indonesia and Argentina, under anti-dumping legislation.
Instead, Musim importing and refining palm oil at Castellon to supply domestic demand, as well as eyeing exports.
And other foreign firms are buying cheap Spanish biodiesel capacity. Singapore based producer Ennovor has taken over a 60,000 t/yr facility at Huesca, north of Zaragoza. The company specialises biodiesel production from used cooking oil and waste animal fats.
The rise in production is obviously helping Spain's biodiesel export market, setting a record 115,000 metric tonnes in March and another near-record 111,000 metric tonnes exported in May. For the first five months of 2014, Spain has licensed 488,000 metric tonnes of biodiesel for export, nearly doubling the amount from a year earlier.
The article also cites European Union tariffs on Argentinian and Indonesian biodiesel imports for the growth in Spain's outputs and exports.