A tender is being issued to organize and operate the Tima Solar Park, an new 50 MW PV tracker solar energy farm in southern Isreal. The solar project is being led by the Eilat-Eilot Renewable Energy Initiative. The new Timna Solar Park will be located on a 247 acre plot of land adjacent to the site of the former Timna Mines, which is approximately 18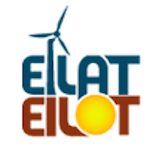 miles north of Eilat. The tender will be open to only PV Tracker solar systems and the cost of the bid will cover only the acquisition of the land. The tariff per installed kilowatt has already been determined by the government of Israel according to regulations established in 2012 for solar energy harvested by PV systems. The allocation of the land and project have already been approved by the Israeli Land Authority.
"We are very proud to announce this tender for the Timna Solar Park and significantly expand the amount of solar energy produced in the Arava and Eilat regions, which currently stands at 65 megawatts," explained Dorit Davidovich-Banet, CEO of The Eilat-Eilot Renewable Energy Initiative and Chairperson of the Eilat-Eilot Green Energy Conference "The new Timna Solar Park offers bidders and their investors an attractive opportunity to build a profitable solar energy field supported excellent infrastructure and a dynamic renewable energy ecosystem."
The tender to build and operate the Timna Solar Park is scheduled to be published on October 19,2014 and is open to qualified bidders worldwide, while the Timna Industrial Zone, where the Timna Solar Park will be located, will be managed by the Eilat-Eilot Renewable Energy Initiative. Detailed maps of the area and a completed environmental impact report will be provided to qualified bidders as part of the bid process. Each bidder will be required to submit a detailed plan of its proposed technology and systems to the Israeli National Planning Committee for approval.
Eitan Parnass, director general of the Green Energy Association of Israel, added, "The Timna Solar Park will substantially increase Israel's renewable energy production and will play an important role in diversifying the country's energy mix," said "This project also holds the potential to serve as the basis for international cooperation throughout the region with connectivity and supply of solar energy to the national grids of neighboring countries."
At the Eilat-Eilot Green Energy Conference, there will be a special conference session dedicated to discussing the project details and bidding process for the Timna Solar Park. This conference session is scheduled for 1pm on December 9, 2014 with bidders taken on a tour of the Timna Solar Park site the following day.