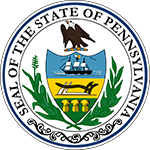 After being shuttered for the past three years, a biodiesel plant in Pennsylvania is looking at new life. This article from the Pittsburgh Post-Gazette says Pennsylvania Biodiesel in Monaca, which had operated from 2007 through 2011, is poised to re-open, despite the uncertainty in the biodiesel market right now.
It's not clear why Pennsylvania Biodiesel shut its doors in 2011. [Ed Vescovi, who ran the plant from 2007-2011,] said he doesn't know if the plant was profitable, since financial information was kept under wraps by the former owner. He can tick off a list of variables that turned against the biodiesel industry at the time: the expiration of a 75-cent-per-gallon state tax credit given to biodiesel producers; a federal tax credit available some years and lapsed during others; and the state's 2 percent biodiesel mandate that didn't kick in until 2010.
"I believe the plant is a very good plant. I know that it makes good quality biodiesel. The issue is, is the biodiesel market a good, stable market?"
The market for biodiesel is entirely driven by state and federal mandates, which have been in flux.
Nationally, the Environmental Protection Agency through its renewable fuel standards, requires oil companies to blend biodiesel into their product or buy renewable fuel credits from others that do.
For the first time since the mandates went into effect in 2007, the EPA is considering lowering the biofuel thresholds in the face of incredible oil industry opposition. The agency still hasn't said what the 2014 target should be and hasn't settled on one for next year.
Another point of uncertainty is whether the federal $1-per-gallon federal blenders tax credit will be restored retroactively, if at all, after expiring at the end of 2013. Throw in European trade tariffs that have basically kept the American version of the green fuel out of Europe, and there might not be a lot of optimism. But Vescovi is giving a measured amount of trust that it will work out.
"I don't think we're going be millionaires on it," he said. "But I think it can survive."