Protect Fuel is working with retailers in the South and Southeast to open 28 E15 and E85 stations. The announcement marks the first phase of an introduction of E15 to cities including Atlanta, Georgia and Houston, San Antonio and Dallas, Texas. Florida and Virginia will also be on the target list.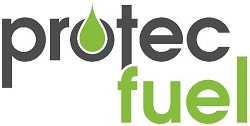 "Because of the success of our retailers who have offered E85 in the past, our retail customers are asking us for E15," said Todd Garner, CEO of Protec Fuel. "With our proven expertise in the field, it's natural for us to help meet the demand of many convenience store retailers – large and small – who want to offer products different than their competitors. Further, this can aid in helping to meet the Renewable Fuel Standard [RFS] blend wall, after market concentration of E10," Garner said.
E15 can be used in vehicles 2001 or newer while E85 can be used in any flex fuel vehicle. Protec Fuel provides ethanol blends to retailers as well as installs ethanol stations. The company currently supplies, either directly or through distribution partners, more than 200 E85 stations.
In response to the announcement, Tom Buis, Growth Energy CEO said, "Protec has listened to their customers and retailers, and has taken the initiative to offer higher ethanol blends that improve the environment, create jobs at home, and strengthen our energy and national security. Furthermore, Protec knows that by offering a homegrown, less expensive fuel they will continue to build a customer base by providing a choice and savings at the pump."
"Bottom line – consumer demand for homegrown, high performance, low cost fuels cannot be ignored," added Buis. "E15 continues to spread across the nation and Protec is a leader in a larger movement that will increase E15's footprint across our nation, finally ending Big Oil's stranglehold on the liquid fuels marketplace."