Valero Renewable Fuels Company has restarted its recently purchased ethanol plant located in Mount Vernon, Indiana. On hand for the Port Appreciation and Welcome Ceremony was Lt. Gov. Sue Ellspermann and other state and local officials. The Mount Vernon plant is the 11th corn ethanol plant in Valero Renewables' system and its second in Indiana. It has an annual production capacity of 110 million gallons and uses Delta-T technology, similar to the process already in use at Valero Renewables' ethanol plant in Jefferson, Wisconsin.
"The opening of Valero's ethanol facility at the Port of Indiana-Mount Vernon is another economic development win for the State of Indiana," Ellspermann said during the ceremony. "When the tenth largest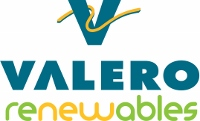 company in the U.S. decides to make such a large investment right here in Indiana, the company is confirming that we have a great business climate that includes our strong agriculture industry and our multimodal transportation infrastructure. Not only is Valero developing a partnership with the Ports of Indiana on this project, but the company is also making a significant commitment to support Mount Vernon and the entire Southwest Indiana community."
Adding the Mount Vernon location gives Valero more than 1.3 billion gallons per year in ethanol production. The plant had been shut down for approximately two years, but Valero Renewables resumed production at the site earlier in August and now employs approximately 65 full-time workers.
"We pride ourselves in our operations and being a positive impact to the community," said Martin Parrish, senior vice president, Valero Renewable Fuels Company LLC. "I'm confident you will find that our actions back this up." During the event Parrish presented a donation of $20,000 on behalf of the Valero Energy Foundation to the United Way of Posey County to mark the beginning of Valero's impact in the area.
According to Valero, the Mount Vernon ethanol plant's logistical advantages include ready access to corn suppliers as well as strong rail, truck and barge transportation. The plant is at the Port of Indiana-Mount Vernon on a location leased from Ports of Indiana, the state port authority.