There will be a free Ethanol Safety Seminar held on August 26-17, 2014 in Westfield, Massachusetts. Co-hosted by the Renewable Fuels Association (RFA) and Fore River Transportation Corporation there will be a session from 9:00 am to 2:00 pm on Aug. 26, followed by a 10:00 am to 3:00 pm session on Aug. 27. Certificates will be awarded to attendees at the completion of the course, although interested participants should note that registration is limited. This seminar is the last to be funded this season by a Federal Railroad Administration grant through TRANSCAER.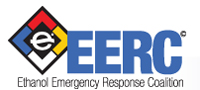 "I'm excited. The RFA seminars offer both rail and emergency response professionals a venue to meet and plan for future events together," said Paul Ruscio, general manager at Fore River Transportation Corp. "Rail has proven to be a safe and efficient mode of transportation for renewable fuels in the States. Being prepared for potential rail incidents by engaging responders makes good sense for us and our communities. The dialogue that ensues from these seminars creates educated teams that have the means and know-how to handle potential incidents. In my experience, a little preparation and coordination before a team faces a task usually proves beneficial."
The Ethanol Safety Seminar was developed to give first responders, emergency management agencies, and safety personnel an in-depth look at proper training techniques needed when responding to an ethanol-related emergency. A majority of this training is based on the "Training Guide to Ethanol Emergency Response," a training package created by the Ethanol Emergency Response Coalition (EERC) that has been distributed throughout the United States and to several countries worldwide.
The course focuses on numerous important areas of ethanol safety including an introduction to ethanol and ethanol-blended fuels, chemical and physical characteristics of ethanol and hydrocarbon fuels, transportation and transfer of ethanol-blended fuels, storage and dispensing locations, firefighting foam principles and ethanol-blended fuel, health and safety considerations for ethanol-blended fuel emergencies and tank farm and bulk storage fire incidents.