SG Preston (SGP) has announced the planned development of a 120 million gallon renewable diesel facility in Lawrence County, Ohio. The $400 million bioenergy facility will be the world's largest producer of renewable diesel when finished in 2017 according to SGP.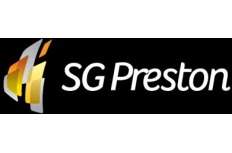 The company said a key component of the facility's development is the licensing of their advanced process technology that has been successfully proven at commercial scale at other locations. According to SGP, this advanced technology efficiently converts waste feedstock into renewable diesel – chemically identical to petroleum-based diesel- and can be used as a drop-in replacement in vehicles. In addition, SGP said this technology allows them to customize its biofuel offering by adjusting fuel characteristics to meet various operating environments (extreme cold or heat) of the end user without diluting energy content in the GHG reduced fuel blend.
"For SG Preston, this is an important milestone and part of a larger vision of partnering with leading, global refining technology partners and local communities to develop a portfolio of renewable diesel and renewable jet fuel refineries targeting 1.2 billion gallons per year, or 20% of the federal RFS2 biomass-based mandate for biofuels," said R. Delbert LeTang, CEO of SG Preston. "We see a blue sky opportunity to deliver customized, renewable fuel to government, the petroleum industry and other private users throughout the United States and we look forward to partnering with the people of southern Ohio to build new industries and new economic opportunity."
Other partners in the project include the Lawrence County Economic Development Council, which is investing 62 acres in land and other incentives. The Appalachian Partnership for Economic Growth and JobsOhio were also instrumental in securing the investment and technology to play a role in the future of southern Ohio.
Pre-engineering studies for the facility are expected to begin in September 2014, with commercial operations targeted for 2017.
Bill Dingus, executive director of Lawrence County Economic Development Council, added, "This project will be of significant economic importance to southern Ohio, bringing long-term employment and income to the region. We look forward to supporting the development of new energy technologies, and passing on the benefits of commerce and cleaner air to local residents."