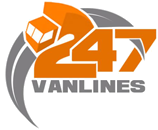 A Los Angeles-based moving company has converted its entire fleet of trucks to run on biodiesel. 24-7 Van Lines says the conversion helps the environment and helps the company be more energy efficient, which means they can pass along savings for its commercial and residential customers.
According the U.S. Environmental Protection Agency (EPA), emissions from transportation vehicles amounted to an estimated 28% of all greenhouse gases emitted in the nation in 2011. With newer laws being enacted nationwide designed to curb emissions, and with some being implemented by individual states already, trucks in the moving sector and in other industries will soon have to conform to newer and more stringent standards. With the cost of bio-diesel fuel at a comfortable median to standard diesel, entities that convert their fleets stand to enjoy substantial reductions in cost. For The Commercial Movers, the upgrades make them an officially "green" Los Angeles Cross Country Mover, also enabling them to offer lower rates to their customers as a result of reduced fuel encumbrances.
"We strive to make our services as valuable to our customers as possible, while also being cognizant of the impact that our company has upon the environment," explained company spokesperson, Mark Tanning. "With our completed upgrade to cleaner burning bio-diesel engines, we are able to tackle both objectives with one move. Now we can offer better prices to our clients and reduce our carbon footprint, simultaneously. And that's a tune that we can all hum along to."
More information about the company is available at www.247vanlines.com.