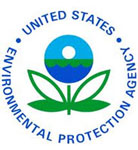 In an effort to assure all parties of better control over possible fraud, the U.S. Environmental Protection Agency (EPA) has formally issued its new rule on a voluntary quality assurance program on Renewable Identification Numbers (RINs) used to track compliance with their renewable fuel volume obligations. The EPA proposed the rule earlier this month and issued it late last week that will elements designed to make it possible to verify the validity of RINs from the beginning of 2013 and going forward.
Today's final action includes a voluntary third-party quality assurance program option for RINs that regulated parties may exercise as a supplement to the "buyer beware" liability as prescribed under existing regulations. The program provides a means for ensuring that RINs are properly generated through audits of renewable fuel production conducted by independent third-parties using quality assurance plans (QAPs), provides an affirmative defense for the transfer or use of invalid RINs that had been verified under an approved QAP, defines the conditions when RINs must be replaced, and a process for determining who will replace the RINs…
– Minimum requirements for a QAP, including such things as verification of feedstocks, verification that volumes produced are consistent with amount of feedstocks processed, and verification that RINs generated are appropriately categorized and match the volumes produced
– Qualifications for independent third-party auditors
– Requirements for audits of renewable fuel production facilities, including minimum frequency, site visits, review of records, and reporting
– Conditions under which a regulated party could assert an affirmative defense to civil liability for transferring or using an invalid RIN
– Identification of the party or parties who are responsible for replacing invalid RINs with valid RINs and the timing of such replacement
– A two percent limited exemption for calendar years 2014, 2015, and 2016 that exempts a small fraction of a party's Renewable Volume Obligation (RVO) from the requirement of replacement of invalid RINs used for compliance if they were RINs verified through a QAP
– Changes to the EPA Moderated Transaction System (EMTS) that would accommodate the quality assurance program
There's an interim period that covers back to February 21, 2013 through the end of this year which will finalize two proposed QAP programs, QAP A and QAP B.
Beginning January 1, 2015, there will be a single QAP, and the associated verified RINs will be referred to as Q-RINs.