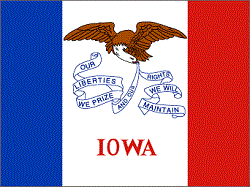 A county in northern Iowa is looking to attract a company that makes an important ingredient in biodiesel production. This article from KIMT TV says the Worth County Board of Supervisors is considering some incentives to attract a company that would produce sodium methylate and, if approved, would be the first place in the U.S. for the un-named company.
"Worth County is always pro-development. We've been aggressive toward development at that Manly Terminal area. Iowa Northern Railway and their partners have made a significant investment with Manly Terminal development, and we knew when that happened there would be future developments. This is just one of them," said Teresa Nicholson, Executive Director of Winnebago and Worth County Betterment Council.
Right now, the Manly Terminal is a transport hub of ethanol products and the location of the terminal is what's attracting the new company to North Iowa. They would produce Sodium Methylate, which is a chemical compound used in bio-diesel production
"The terminal located themselves there because of that 300 mile radius and being able to distribute products for the ethanol industry. This company is also locating because of the 300 mile radius of the bio-diesel industry," said Nicholson.
The county board is considering a tax incentive. The Iowa Economic Development Authority Board today is also considering the project, which could get underway by the end of this month.