According to research conducted by Navigant Research, the aviation and marine biofuels market will represent one of the fastest-growing segments of the global biofuels market. "Aviation and Marine Biofuels," found that in the last five years, more than 40 commercial airlines worldwide have flown nearly 600,000 miles powered in part by biofuel. Much of the development in this sector center on the world's largest aviation market: the U.S. The report concludes, by 2024, biofuels will make up 6.1 percent of the aviation and marine fuel market in America.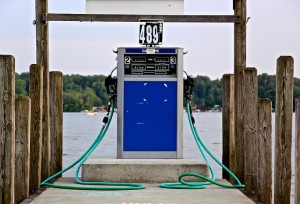 "The United States is expected to emerge as the clear leader in the construction of integrated biorefineries capable of producing bio-based jet fuel and marine distillates over the next 10 years," said Mackinnon Lawrence, research director with Navigant Research. "New biorefinery construction in the U.S. is expected to generate $7.8 billion in cumulative revenue over the next 10 years, representing 66 percent of the revenue generated globally."
The European Union (EU) is also an active participant in the emerging aviation and marine biofuels market, according to the report. The biggest wildcard in forecasting EU growth projections is the implementation of the EU emissions trading system. If the EU moves forward with a carbon tax on airlines operating in EU territory, then investment in building aviation and marine biofuels production capacity is expected to increase dramatically across the region.
The report forecasts and market sizing for nameplate production capacity and production volumes for advanced aviation and marine biofuels. Forecasts are segmented by geography, conversion platform, and fuel type. The total addressable market size for commercial aviation, marine shipping, and U.S. military applications is analyzed, and the report also provides a qualitative analysis of key stakeholder initiatives, market drivers, challenges, and technology developments, as well as profiles of key stakeholders across the value chain.