As of July 1, Vermont has a new, low-sulfur requirement for all fuel oil in the state, and that could be a boon for biodiesel. In a news release from Gov. Peter Shumlin touting the new requirement of 500 parts per million on July 1, 2014, and 15 parts per million by 2018, along with a new Thermal Energy Finance Pilot Program to help Vermonters improve efficiency in their homes, the state says it is joining Massachusetts and New Jersey for such a requirement.
"Since more than half of all Vermont home owners currently choose oil heat, the low sulfur fuel mandate now in effect will greatly lower emissions and improve air quality," said Matt Cota, Executive Director of the Vermont Fuel Dealers Association. "It will also maximize efficiency and reduce service calls on existing systems, while allowing more Vermonters to install high efficiency oil heat units that require low sulfur fuel."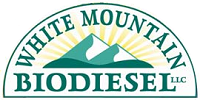 The Stowe (VT) Reporter says the governor got a chance to check out firsthand… and first-nose… just how much cleaner boidiesel will be in helping meet the low-sulfur requirement during a news conference at White Mountain Biodiesel.
[The goverrnor] took a big sniff of the new low-sulfur fuel — organizers encouraged people to stick their fingers in it and take a whiff; it's nothing like the heating oil they're used to.
Biodiesel heating fuel emits 89 percent less greenhouse gases than regular heating oil, said Bob Kuhsel, a managing member of White Mountain Biodiesel, LLC. The New Hampshire company supplies biodiesel created from leftover cooking oil to Bourne's and other fuel dealers.
For more information on biodiesel-based heating oil, check out the National Biodiesel Board's Bioheat website.