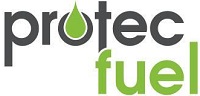 The Atlanta metro area now offers a dozen E85 locations for drivers of flex fuel vehicles (FFVs) as Ruby Shell & Protec Fuel joined forces to launch a new E85 station last week in Doraville, Georgia.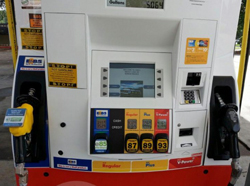 This is the first E85 station for owner Maruf (Mike) Khan, but he also has a station in Buford, Ga. "I wanted to provide a choice for my customers and hopefully gain new customers looking to use the environmentally friendlier fuel made from U.S. resources," said Khan.
"Many cars have flex-fuel capability, whether the drivers know it or not," said Steve Walk, a VP of Protec Fuel. "Alternative fuels like this in any blend also benefit air quality in a sensitive area such as big cities like Atlanta. This station is another stepping stone for the use of ethanol blends in any gas vehicle, like E15."
Ruby Shell is located at 5020 Winters Chapel Rd., Doraville, GA.
Protec Fuel, based in Florida, has partnered to help manage the E85 installation and provide fuel for the location's new cleaner burning fuel offering of E85. Protec is a turnkey E85 company specializing in station conversions and fuel distribution.