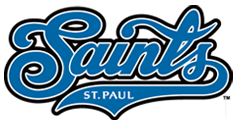 What could be more All-American this time of year than baseball… and biodiesel! This article from the Minnesota Farm Guide says the folks at the Minnesota Soybean Research & Promotion Council (MSR&PC) are combining the two truly patriotic loves during their "Spilling the Beans About Biodiesel" night at the St. Paul, Minnesota Saints baseball game at Midway Stadium on Tuesday, July 8.
Fans at tailgating can receive a free biodiesel t-shirt when they post a photo of themselves with the Saints' cow mascots on social media, using the hashtag #BreatheBetterMN. Other events at tailgating include additional giveaways, a super hybrid Metro Transit bus that runs on biodiesel and more consumer-friendly information about biodiesel.
Prior to the Saints game on July 8, Minnesota Soybean will promote a coupon on their social media sites that could get game-goers a free $10 gas gift card. The first 50 people to bring the biodiesel coupon to their tailgating booth will receive a gas card.
Local media are being welcomed to the event with a chance to meet with and interview Minnesota soybean farmers who grow the feedstock for biodiesel. Contact Abby Bastian at abastian@wideopenthinking.com or 507-766-1038 for more information.