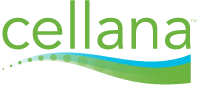 A new deal between Cellana, a California-based maker of algae-based products, and Israel's Galil Algae Cooperative Agriculture Society Limited could have implications for biodiesel. This Cellana news release says the partnership looks to combine the industrial qualities of Cellana's ReNew™ Algae – high-value algae biomass rich in Omega-3 nutritional oils, proteins, fuel-grade oils, cosmetic-grade oils, acids, and polysaccharides, as well as other valuable micronutrients – with Galil Algae's whole-algae products that are rich in Omega-3s for aquaculture applications at a new joint algae research center in northern Israel.
"This newly-established relationship with Galil Algae is an extension and validation of Cellana's core competencies in minimizing contamination in large-scale outdoor algae biomass production and in growing algae strains that naturally produce high-value Omega-3 oils," stated Martin A. Sabarsky, Chief Executive Officer of Cellana. "Many of the same strains that can be grown for aquaculture hatchery applications can also be good sources of crude oil for fuel applications, proteins for animal feed and food applications, and oils and polysaccharides for cosmetic applications," continued Mr. Sabarsky. "Galil Algae's algae strains for aquaculture hatchery applications are qualitatively better than competing products based on their Omega-3 profile and other qualities. We look forward to finalizing the definitive agreements with Galil Algae and working closely with Galil Algae to expand commercial-scale production of these high-value products."
Galil Algae officials see the deal as a way for them to partner their high-performing, high-Omega-3 algae strains with Cellana's approach to commercial strain development and market focus within the nutraceutical and aquaculture sectors.