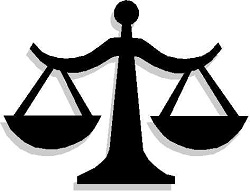 The feds are continuing their crackdown on Renewable Identification Numbers (RINs) fraud. This story from Bloomberg says a Houston man has been charged with selling more than $29 million in fake RINs to several oil companies.
Philip Joseph Rivkin sold about 45 million fake renewable identification numbers representing millions of gallons of non-existent biofuel to oil companies that were required to buy them under federal energy law, according to charging documents filed in the U.S. District Court for the Southern District of Texas June 19.
The charges, which represent a string of cases of alleged scams involving fake fuel credits, comes as an Environmental Protection Agency program designed to ensure their validity has yet to be finalized by the Obama administration.
According to the indictment, Rivkin operated and controlled several companies in the fuel and biodiesel industries, including Green Diesel LLC, Fuel Streamers Inc. and Petro Constructors LLC, all based in Houston.
Rivkin also was charged with fraudulent tax credit claims based on fictitious biodiesel production, making Clean Air Act false statements and money laundering, according to charging documents.
The EPA is still working on finalizing its rule for verification of RINs.