Solar power in Iowa will step into the spotlight this weekend as the state hosts a series of workshops today and tomorrow. This story from the Des Moines Register says the events at 10 locations throughout the state start at 10 this morning when state Sen. Robert Hogg hosts an the kick off for "Solar Works For Iowa" at Des Moines Onstage, which recently added a 22.6 kilowatt solar generating facility installed by Green Light Renewable Service and EcoWise Power.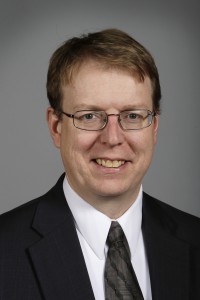 Hogg said recently expanded state solar tax credits will help Iowa homeowners, farmers, and businesses invest in solar power. As of mid-June, solar energy tax credits passed in 2012 had helped a total of 739 solar projects worth $28.8 million in investment, he said. The amount of state tax credits awarded was $3,430,502.
Here is the schedule for other events being held around the state:
> Friday, June 20, 12:30 p.m. – University of Iowa, Madison Street Services Building, 640 South Madison Street, Iowa City.
> Friday, June 20, 1:00 p.m. – Eagle Point Solar, 900 Jackson Street Suite 108, Dubuque.
> Friday, June 20, 2:30 p.m. – John T. Blong Tech Center, Eastern Iowa Community College, 8500 Hillandale Road, in Davenport.
> Saturday, June 21, 10:00 a.m. – Residence, 1902 West 12th Street, Cedar Falls.
> Saturday, June 21, 11:00 a.m. – IBEW Local 405, 1211 Wiley Blvd SW, Cedar Rapids.
> Saturday, June 21, 11:00 a.m. – Guided tour of solar installations and the wind turbine at Luther College departs from Decorah Farmers' Market.
> Saturday, June 21, 11:00 a.m. – Home of Joe Olsen, 2003 206th Street, just northeast of Independence.
> Saturday, June 21, 11:00 a.m. – Sustainable Living Center, MUM, Fairfield.
> Saturday, June 21, 2:00 p.m. – Marshalltown Public Library, 105 W. Boone Street, Marshalltown.