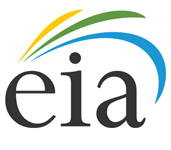 U.S. ethanol production has hit a record high. This story from Reuters says it was the the sixth week in a row production rose for ethanol, which was helped by rising gasoline prices.
Ethanol production surged 28,000 barrels per day, or about 3 percent, to an average of 972,000 bpd in the week ending June 13, according to the U.S. Energy Information Administration. Production surpassed the previous record of 963,000 bpd reached in the last week of 2011.
Despite the higher output, strong demand squeezed stocks of ethanol, which fell 572,000 barrels to 17.85 million barrels, a three-week low.
Makers of the biofuel are earning near-record profits as prices for corn, the main feedstock used in ethanol production, hovered near a four-month low.
The story goes on to say that gasoline futures have a $1-per-gallon premium over ethanol futures that makes ethanol good for fuel blenders.