Biodiesel producers from across the country are in Washington, D.C. today to make a final push back against the federal government's latest proposal for the amount of biodiesel to be mixed into the nation's fuel supply. The National Biodiesel Board says nearly 100 biodiesel producers, feedstock suppliers and other advocates from at least 27 states are on Capitol Hill to voice there concerns over the Environmental Protection Agency's (EPA) proposal that would cut renewable volume obligations for biodiesel to well below last year's production levels and that have resulted in nearly two-thirds of biodiesel makers laying off employees.
"People are losing their jobs in this industry as we speak, and it's largely because Washington has delivered sporadic, inconsistent policy," said Anne Steckel, NBB's vice president of federal affairs at NBB, the industry trade association. "As President Obama has said, America should be the world leader in biodiesel and in Advanced Biofuels. And we can be. But we need this Administration and this Congress to stand behind strong energy policy that encourages investment and growth."
"The recent spike in oil prices stemming from the situation in Iraq should remind us all why these policies are so important," Steckel added. "We constantly talk about the need to reduce our dependence on oil. Doing that requires massive investments and infrastructure improvements that simply won't happen without strong energy policy. We can't keep taking one step forward and two steps back."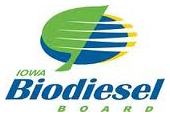 Biodiesel producers from Iowa, the nation's top producer of the green fuel, are also making their voices heard. Grant Kimberley, executive director of the Iowa Biodiesel Board, issued the following statement:
"This swinging pendulum of government policy is wreaking havoc on small businesses with real employees who have banked their future on the promise of growing the American energy industry. EPA's current RFS proposal represents a giant leap backwards for American-made fuel and advanced biofuels. Our Iowa biodiesel producers and soybean farmers strongly oppose it."
A common message for all biodiesel producers in this fight is that the RFS is working to reduce greenhouse gases and lessen American dependance on foreign oil, as the original legislation back in 2007 intended. They also urge the EPA to follow the law and restore the numbers.