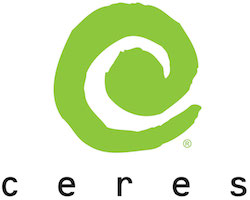 Ceres has announced that it will evaluate a number of its biotech traits in sugarcane in South America. The company recently completed several plantings and preliminary performance observations will be available by the end of the year. Company expects the receive sugar yield results in the second half of 2015 when the first growing cycle is completed. Sugarcane is an additional out-licensing opportunity for traits in addition to its sorghum projects.
The pilot-scale field evaluations include a number of Ceres' leading traits for high sugar and drought tolerance. According to the company, these first field evaluations in sugarcane are designed to measure the performance of the traits in leading commercial varieties, with a goal of advancing the best plants for broader evaluation. Evaluations will be managed by a South American sugarcane developer.
Roger Pennell, PhD, vice president of trait development for Ceres, said that the company's biotech traits could provide significant benefits to sugarcane production. Higher sugar yields and greater resilience to drought and other stress conditions would not only increase output, but also lower production costs.
"If our greenhouse results are confirmed in the field, plants with Ceres' traits could allow growers to leapfrog ahead of the incremental gains that have been made through plant breeding alone," said Pennell. "Plant breeding is particularly cumbersome in sugarcane. The plants have long growing cycles and common breeding processes are difficult to implement due to limitations in how and when sugarcane plants produce pollen and flowers."
Walter Nelson, Ceres vice president of product development, said that the company intends to work with mills and growers in South America and other sugarcane production areas once it has the field data it needs to determine more definitively the commercial value of these traits in sugarcane. Commercialization timelines will depend primarily on trial results and the regulatory review process in various markets.