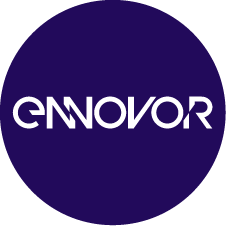 A European biodiesel maker has earned an important sustainability certification. This company news release says Ennovor Group is the first in the United Kingdom to garner the Roundtable on Sustainable Biomaterials (RSB) sustainability certification for their used cooking oil methyl ester (UCOME) biodiesel. The certification is based on 12 key principles, providing a holistic approach towards sustainability assurance, covering social, environmental, economic and operational aspects in its analysis.
"As an international certification system, RSB is appropriate for any feedstock in any country thus works very well along the entire supply chain," says David Frohnsdorff, CEO of Ennovor. "The RSB certification will enable Ennovor to demonstrate strict compliance with EU and international sustainability standards".
"Ennovor's commitment to feedstock traceability fits very well with the robust RSB approach to waste verification. We are very pleased that Ennovor has chosen RSB to demonstrate the sustainability and greenhouse gas savings of their biodiesel and that RSB-certified waste-based biodiesel will be now be available in the UK," said Rolf Hogan, RSB's Executive Secretary.
Ennovor is one of Europe's largest sustainable biodiesel producers, using an online "digital chain of custody" record for every consignment of biofuel it trades.