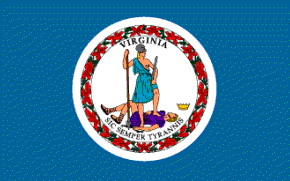 Some seed money and a few years of production incentives offered by the state are finally helping open an ethanol plant sitting dormant since its building completion in 2010. This article from Petersburg, Va.'s Progress-Index says the Vireol Bio Energy LLC plant is up and running, and most importantly, selling ethanol.
The company will receive subsidies to operate from the commonwealth, because the Biofuels Production Incentive Grant was approved by the General Assembly this session. The bill was supported by Delegate Riley Ingram, R-Hopewell, and Delegate Rosalyn Dance, D-Petersburg.
Gov. Terry McAuliffe made the announcement that he signed the bill in early April, a couple of weeks after Hopewell City Council agreed to match a $250,000 grant from the state. The money will be disbursed in equal portions over two years.
Because of the grant, Vireol can receive $0.04 cents for every gallon of ethanol they produce and sell this year. The amount decreases by one cent in 2015, then to $0.025 in 2016. The subsidies will end in June 2017 and are capped at $1.5 million each fiscal year. Subsidies will not apply to fuel made from corn in 2016 or 2017.
The plant is expected to produce 170 million gallons of ethanol over the next three years, as well as buying more than $100 million worth of grain from local farmers.