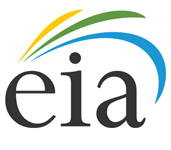 Stocks of ethanol in the U.S. are down, despite increased production of the green fuel. This story in Platts says ethanol stocks on May 16 were down 312,000 barrels to a four-week low of 16.99 million barrels. This unexpected drop comes as production actually rose by 3,000 b/d to 925,000 b/d, according to U.S. Energy Information Administration information.
In immediate reaction to the data, US ethanol prices turned sharply bullish, with values adding 5-10 cents/gal in prompt markets, sources said.
The four-week rolling average of gasoline demand rose 186,000 b/d to a seven-month high of 8.944 million b/d, and the four-week rolling average of the refiner and blender net ethanol input rose 9,000 b/d to 872,000 b/d. The weekly refiner and blender net ethanol input, however, nudged down 4,000 b/d to 886,000 b/d.
US ethanol stocks fell in all but one region. East Coast ethanol stocks moved down 23,000 barrels to 6.354 million barrels, ending an eight-week rise after hitting a 10-month high the previous week.
Gulf Coast stocks fell 181,000 barrels to 2.789 million barrels, and West Coast stocks declined 140,000 barrels to 1.81 million barrels. Rocky Mountain stocks were 14,000 barrels lower at 288,000 barrels.
Midwest stocks, on the other hand, rose 46,000 barrels to 5.749 million barrels, rebounding from a five-month low.
Net ethanol input is just shy of the so-called 10 percent "blend wall" making up 9.75 percent of total gasoline and ethanol supplies.