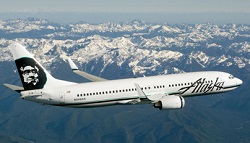 In an effort to become more green in the blue skies, the airline industry could turn to renewable diesel. This article in The Motley Fool says as the industry looks to lower its share of greenhouse gas emissions … about 2 percent of all greenhouse gas emissions currently comes from jet airliners … a more sustainable source of jet fuel is being sought.
Enter Boeing (NYSE: BA ) , which has been pushing global regulators to approve renewable diesel as a suitable blendstock for Jet A. While you may think the costs of renewable diesel would prohibit its use, the more sustainable fuel is actually cost-competitive with the petroleum-based incumbent with government incentives. The message appears to have gotten through: The global body responsible for approving and evaluating the specifications of new fuels is expected give the green light sometime in 2014. That could be a big development for the long-term success of the farnesene-based jet fuel being commercialized by synthetic biology pioneer Amyris (NASDAQ: AMRS ) and global energy powerhouse Total (NYSE: TOT ) , which is quickly moving through the approval process itself.
There are quite a few angles to digest, including sustainability features, costs of production, and selling prices. What are the opportunities for each company, and what roles will each play in making the global aviation industry more sustainable?
While renewable diesel does face some challenges, such as being cost competitive on its own and meeting international certification standards, the article does point out that it puts out half the carbon dioxide of fossil fuels over its life cycle and greatly reduces emissions of particulate matter and nitrogen oxide compounds, even at the lower 10 percent blends.