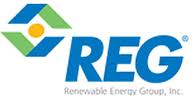 Biodiesel giant Renewable Energy Group (REG) is buying Tyson Foods' 50 percent share of a renewable diesel plant. REG says the deal gives the company full control of Syntroleum Corporation's 75-million gallon per year nameplate capacity renewable diesel biorefinery in Geismar, Louisiana.
Tyson and Syntroleum formed Dynamic Fuels in 2007 as a 50/50 joint venture. The Geismar facility, completed in 2010, was the first large scale renewable diesel biorefinery built in the U.S.
"Upon closing, this is another milestone for REG in growing our core advanced biofuels business," said Daniel J. Oh, REG President & CEO. "It gives us the opportunity to further expand our production capacity into new product lines, while growing our overall advanced biofuel manufacturing capability, and bringing on other renewable chemical applications."
"Selling our interest in Dynamic Fuels to REG provides capital for Tyson to redeploy into other opportunities," said Andrew Rojeski, Vice President-Renewable Energy for Tyson Foods. "REG is a long-term customer of ours, buying fats, oils and greases to make renewable fuel, and we hope to continue that relationship."
The deal is expected to raise REG's total renewable energy production, including its 257 million gallons at biodiesel plants in Iowa, Illinois, Minnesota and Texas, to 332 million gallons.