Biomass producers and energy facilities can soon apply for assistance to turn renewable biomass materials into clean energy under the Biomass Crop Assistance Program (BCAP) reauthorized by the 2014 Farm Bill.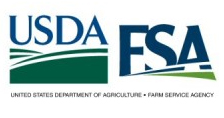 The Farm Bill authorizes $25 million annually for BCAP, requiring between 10 and 50 percent of the total funding to be used for harvest and transportation of biomass residues. Traditional food and feed crops are ineligible for assistance. The 2014 Farm Bill also enacted several modifications for BCAP, including higher incentives for socially disadvantaged farmers and ranchers, and narrower biomass qualifications for matching payments, among other changes.

Farm Service Agency Administrator Juan Garcia says the initiative helps farmers and ranchers manage the financial risk of growing and harvesting energy biomass at commercial scale. "Investing in agricultural and forestry producers who cultivate energy biomass and supporting next-generation biofuels facilities make America more energy independent, help combat climate change and create jobs in rural America."
"The potential to achieve transformational progress on biomass energy in rural America and generate tremendous economic opportunities is very promising," added Garcia. "Energy crops occupy the space between production and conservation, providing opportunities for marginal land, crop diversity and more energy feedstock choices."
The USDA Farm Service Agency (FSA), which administers BCAP, will coordinate BCAP enrollments. Information on funding availability will be published in an upcoming Federal Register notice.