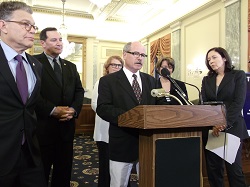 Biodiesel producers and farmers who raise the feedstocks for the biodiesel industry took to Capitol Hill this week, joining a group of U.S. Senate Democrats in their calls to end policy uncertainty that is hurting their industry.
"The uncertainty caused by these policy setbacks in Washington, with this proposed retreat on biodiesel volumes under the Renewable Fuels Standard (RFS) and the expiration of the [$1-a-gallon federal biodiesel] tax incentive is threatening to unravel [the good built up by the biodiesel industry]," said Terry Goerger, a third generation farmer from Mantador, North Dakota. He added that this is especially hard on the industry that took cues from Congress and the Obama Administration and took the risk to try to build up biodiesel. "We feel like the EPA (Environmental Protection Agency) and the Administration is pulling the rug out from underneath us."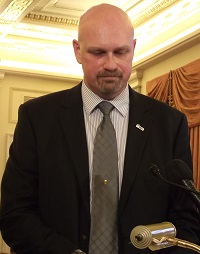 Bryan Christjansen, who manages Renewable Energy Group biodiesel plants in Albert Lea, Minn. and Mason City, Iowa, echoed those sentiments, saying his company believes in the long-term future of biodiesel but wonders if Washington does.
"If the Administration chooses to go with a short-sighted EPA proposal, it does not just put domestic fuel into jeopardy, but it also harms the local economies and billions of dollars in investments," he said.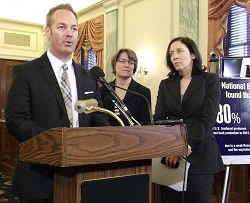 Jeff Haas, CEO of General Biodiesel in Seattle, said that while his company, as well as much of the biodiesel industry, wants to invest and grow, not knowing what the EPA or Congress will do next makes the industry feel like it is just floating adrift.
"We're nearly halfway through the year, and we still don't know what the RFS volume will be or whether the biodiesel tax incentive will be reinstated," adding that the industry relies on these policies for direction. "It's analogous to setting off across the ocean without a compass for six months."
Haas also said that some of the best and brightest in biodiesel are losing confidence and leaving the industry because of the uncertainty, and the delays are just wins for opponents of renewable energy.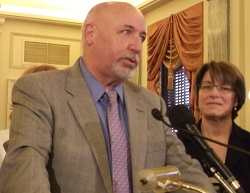 Wayne Presby, owner of White Mountain Biodiesel in North Haverhill, N.H., said his company was founded on the Obama Administration's stated desire to lessen our dependence on foreign oil, reduce greenhouse gases, put more Americans to work, and increase our national security. But now, after investing millions in his plant alone, as well as hiring workers and buying supplies for a fledgling business in a community that desperately needed it, and making a successful biodiesel production facility, they can't expand and grow that business because of the uncertainty in biodiesel policy.
"The industry is constantly taking two steps forward and two steps back because of the policy uncertainty."
Listen to what the group had to say here: Biodiesel Industry Concerns