The Iowa biofuels industry is asking United State Vice President Joe Biden to stand "RFS Strong".
A recent Reuters article claimed that Vice President Biden played a major role in attempting to get the Obama administration to gut the Renewable Fuel Standard (RFS). The article detailed an exchange between Vice President Biden and Philadelphia Congressman Robert Brady,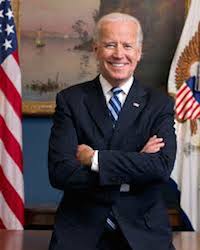 who contacted Biden on behalf of the Carlyle Group, an alternative asset management firm which had previously purchased two oil refineries in Brady's district that were struggling due to lower profit margins. Biden reportedly told Brady he could fix the issue.
"If accurate, this report would confirm our worst suspicions—that Vice President Biden and the Administration have done an about-face on their support for cleaner fuels, consumer choice and cutting oil dependence," said Iowa Renewable Fuels Association (IRFA) Executive Director Monte Shaw. "Iowans and all Americans deserve to know where the Vice President stands on the RFS. Does he really want to walk away from the only federal policy allowing market access for renewable fuels in the face of a century of policy preferences for petroleum? Abandoning the RFS would result in less competition, less consumer fuel choice and higher fuel prices, while strengthening the oil industry's near monopoly over the transportation fuel sector."
If the claim is true, IRFA points out that the move to advocate for oil companies to the detriment of renewable fuels would represent a sharp break from Vice President Biden's track record of supporting the RFS and decreasing America's dependence on foreign oil. The alleged exchange would also be a departure from the Administration's commitment to innovative American renewables and pursuit of energy independence, more American jobs, and a brighter climate future.
In response to the claims, IRFA joined dozens of biofuel and ag leaders in submitting a letter to VP Biden requesting a meeting and urging him to revisit the issues he has around the RFS. The Environmental Protection Agency (EPA) is rumored to be releasing its final 2014 renewable fuel volumes (RVO) on or around June 1, 2014.
The letter reminds the Veep that he "campaigned in Iowa in 2007 and 2008 as a strong champion of the bipartisan, common sense Renewable Fuel Standard". The authors urge: "Please do not be fooled by the crocodile tears coming from the oil industry, who claim to be concerned about rising gasoline prices. Their argument is preposterous on its face".
In part, the letter reads: "This has already become a full-blown campaign issue in Iowa in 2014, and it will be a major issue for every candidate who visits Iowa in 2016. This is a crucial juncture for America's renewable fuel industry, and we cannot allow the oil industry to dominate the debate or bully our political leaders into backtracking to greater foreign oil dependence."