Nearly 80 percent of biodiesel producers nationwide have cut back or idled production this year, due to uncertainty in policy coming out of Washington, D.C. A new survey from the National Biodiesel Board shows that a weak Renewable Fuel Standard (RFS) proposal from the Environmental Protection Agency (EPA) and Congress' failure to extend the biodiesel tax incentive is also behind the drive by two-thirds of the producers to cut their workforces as well.
"Inconsistency in Washington is wreaking havoc on the U.S. biodiesel industry," said Anne Steckel, NBB's vice president of federal affairs. "It's not just hurting these producers. It is a setback for local economies where these plants operate, for our environment, for our national energy security, and for drivers who are tired of ever-increasing fuel prices that result from the petroleum industry's monopoly at the pump."
Among the other survey findings:
78 percent have reduced production versus 2013
57 percent have idled production altogether or shut down a plant this year
66 percent have reduced workforce or anticipate reducing workforce
85 percent have delayed or canceled expansion plans
The producers nearly universally attributed the industry decline to the weak RFS proposal and loss of the tax incentive.
NBB also attended a news conference in Washington today, where six U.S. Democratic Party senators, along with some biodiesel producers from across the country, blasted the Obama Administration for the EPA proposal, as well as the congressional inaction (we'll have more on what they had to say tomorrow).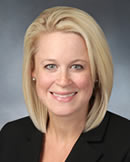 After the senators' and producers' remarks, Anne told me while the policy has been uneven and caused the uncertainty for producers, she is appreciative of the steadfast support from the lawmakers at today's event.
"It's a strong support of biodiesel, and I think that bodes well for us, as we look for EPA to make this final decision on raising the RFS volumes for biodiesel. We're very hopeful that this strong support will resonate with the Administration," she said.
Listen to what Anne had to say after the news conference: Anne Steckel, NBB's vice president of federal affairs